New Downlight range
We now offer a new range of downlights for all of our Roof systems. Maitlands are pleased to offer a new range of Slimline LED Downlights that now not only look more attractive but are very energy efficient.
Due to the Slim body of our LED range the existing spacer Rings that had to be used in our Classic Ridge systems are no longer required, meaning these lights will fit directly into the Ridge under cladding without the need for spacer rings.
With immediate effect the LED Slimline range will supersede our existing range of Downlights.
Available in White or Chrome.
The Installation Guide for the new LED Downlights can be found in our Customer area.
Please Get in touch with a member of our team for more information.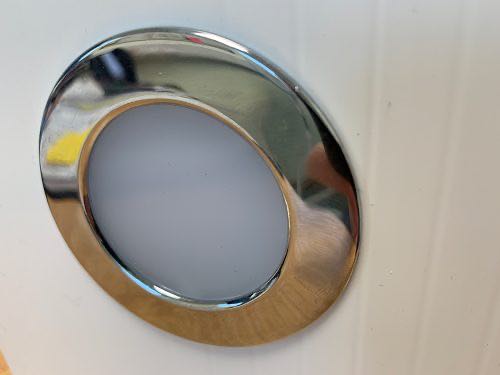 Categories: New, Product Update